Create the page "Sons" on this wiki! See also the search results found.
About 60 results for "Sons"
I don't own Paw Patrol. It's owned by Spin Master entertainment and Nickolodeon. The only thing I own is my OCs. Summary

Lily: I Need to prepare my

Song

. Lily: I Hope my mom& Dad would be proud of me.

"I am the Being of my flesh! -Josh Josh the Hedgehog (ジョシュ·ザ·ヘッジホッグ Joshu za Hejjihoggu) is an Ancient Hedgehog that became the second Ventilus

Category: Music Lyrics to I Think About You by Ross Lynch (Austin Moon) from Disney's Austin and Ally. I find this

song

really sweet.

Song

belongs to Disney

my first video so i thought i'd do this

song

because i love it as it is my first video im sorry for any mistakes cyahh x

Lily: Mommy is akumatized! Lily: Daddy is akumatized too!

Lily: Mommy is akumatized! Lily: Daddy is akumatized too!

When Chase and Zuma get marooned on Seal Island during a heavy thunderstorm, they discover a hidden secret there that will forever change the face of the PAW Patrol. "PAW Patrol, to the Lookout!"

[The film opens up with the Paramount Pictures logo, the rings being in the place of the stars flying across the ocean and forming the iconic arch over the mountain. The SEGA logo then

Main Quote: "I'm may or may not be a Skunk, but I have a Heart of Gold" Patricia the Skunk is a Happy Witch who looks Beautiful with her Big Skunk Tail& rides on

(Speacial Guest Star: Elizabeth Banks as Madam Olivia the Echidna) (Sonic, Luna, Jur, Tabitha, Charles, Lewbert, and Spencer went outside)

Princess Marshalia, better known by her nickname Marsha, is an original Adventure Time character who later left her show for good and began living in the world of Sonic X.

SB100 vs Cami Universe is a fanon game where all of the characters from different users collide with each other. Normal Kombat Rage

Jack the Hedgehog is a Happy Hedgehog who goes on Adventures with Sonic, Amy Rose& his Sidekick, Patricia the Skunk. He is the Fursona of Spongebob100.

Theme Intro: Littlest Pet Shop - Theme

song

With Captions Lyrics/PAW Patrol Opening Theme: One day at Farmer Al's farm, Rubble, Minka, Rocky, and Sunil are helping Farmer Al with harvesting his cornfield with

(In Hyrue City) Shop Owner: Get out of here!

(At Carl's castle) Edna: Herman, this was the best Sunday Evil Dinner ever.

Layla the FoxSkunk is a sorceress who is part of the EggPlankton Empire She is cold-hearted, extremely clever, sassy, cheeky, flirty& has a ruthless, femme fatale-style personality. She likes being charming& beautiful.

"I'm big and scary ja? Don't worry, I'm friendly as well!" -Helga

(Melody plays) Daisy: (clapping) Absolutely wonderful, Jake! Your voice is just as beautiful as I remember!

Mails is a romantic relationship between Miles "Tails" Prower and Princess Marshalia. Marsha and Tails first met in "Adventure Time 6: Creepy Fears." Where My Little Pony and Sonic and his friends from Sonic X

(Note: All the villians, including Eggplankton, except for Layla, are not in this episode) (Special Guest Star: Rachel McAdams as Marybeth L. Wolf)

Sonkki is a romantic relationship of Sonic the Hedgehog and Nikki Roberts Somehow when Brook, Nikki, John and Wendy landed in Mobius, Nikki starts to fall in love with Sonic, but is too shy to

Maitre, It's time to Sleep, But Mom Elsa, Just Call me Mom. Or, Adopted mother, Okay Mommy.
Related Wiki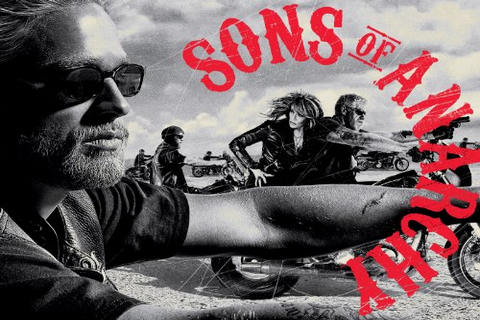 tv
1K
pages

2K
images

10
videos
All things about the outlaw biker club SAMCRO! The Sons of Anarchy Motorcycle Club Redwood Original (SAMCRO), also known as the Reaper Crew, is a outlaw motorcycle club based on the west coast of the United States. The club was…
View More Wikis
Community content is available under
CC-BY-SA
unless otherwise noted.