Create the page "All-New Sonic X season 1 episodes" on this wiki! See also the search results found.
About 300 results for "All-New_Sonic_X_season_1_episodes"
through the dark night. He is still offended from what happened earlier. He is sadly muttering what

all

the pups called him today) Marshall: (sadly) Idiot pup....idiot pup....idiot pup....oh well, maybe I

Cameron33268110

Sonic

the Hedgehog

Emily, Is everything okay with you? Guys, Please Leave me alone, I Don't wanna see you.

Emily: There you go my Precious baby daughter, yours Zoomer Marshall (interactive robot)! Baby Pollyanna: (Sleeps safe and sound)

Once again,

Sonic

turns into a werehog, along with Klonoa and Abby, and a vampire turns Dana into a vampire as well. Now

Sonic

and Dana must find the vampire princess so they would be

Marvin the hedgehog is a hedgehog that lives in mobius. He was born in the form of

Sonic

(Except he was green) and he was expected to fight for good. He also has a crush

derived from his four knuckles—two on each hand—which are actually sharp spikes. According to official

Sonic

Team polls, Knuckles is the fourth most popular character in the series, behind Tails, Shadow, and

Sonic

.

This is the third main entry in the "Howling Pains" Series. Like before, this is a collab between RockytheEco-pup and Chaseisonthecase. Previous Story: Howling Pains: The AI

Theme Intro: Littlest Pet Shop - Theme song With Captions Lyrics/PAW Patrol Opening Theme: One day at Farmer Al's farm, Rubble, Minka, Rocky, and Sunil are helping Farmer Al with harvesting his cornfield with

I

don't own Paw Patrol. It's owned by Spin Master entertainment and Nickolodeon. The only thing

I

own is my OCs. Summary

(Opening shot; fade in to a clear blue sky then to the carnival. The pups and robots are having a fun time there. Rocky, Zuma, Thorn, Spike, and Manny are at the ring toss

(IT'S A FREEJOIN!!!) (It's based on

Sonic

Generations)

This is Part 2 of the third main entry of the Howling Pains series. This story picks up where Body Swapped left off. As usual, this story is a collab between Chaseisonthecase and SmokythePolicePup. Previous

Lizzy the Hedgehog is a robot created by Prof. Gerald Robotnik and also Shadow's cousin. Lizzy's old look from

Sonic

Adventure 2-

Sonic

the Hedgehog: Dawn of the New World Lizzy with her

300px Teen Boy:Hey Nikki

"

I

'm big and scary ja? Don't worry,

I

'm friendly as well!" -Helga

The Super Emeralds (スーパーエメラルド Sūpāemerarudo) are a set of seven Emeralds that are transformed from the Chaos Emeralds with the help of the Master Emerald, and are

(Melody plays) Daisy: (clapping) Absolutely wonderful, Jake! Your voice is just as beautiful as

I

remember!

Baila; Goddess of the weather is a roleplaying character made by Jaredthefox92 for his

Sonic

fanon series, Flawed Deities. As her title states she is Mobius's mistress of the weather and sky. Her role

Mails is a romantic relationship between Miles "Tails" Prower and Princess Marshalia. Marsha and Tails first met in "Adventure Time 6: Creepy Fears." Where My Little Pony and

Sonic

and his friends from

Sonic

X

Chase: Is Someone is here! Chase: My Nose is not let me down, It's not Allergic, It's not a Cat, It's not Little Hootie the Baby Owl, It's not Seagull, Or

Pollyanna is

Sonic

's Daughter, and Lightning McQueen's future Girl friend She Wants who can Play With her a Game.

"Hey, take a look at what I have to offer!" Rashid wielding his scimitar in the Land of the Golden Sands.

Emily& Her family got into Grocery store to Buy a Food Emily: Oh my, I Gave birth to a Triplets, They're so pretty.
Related Wiki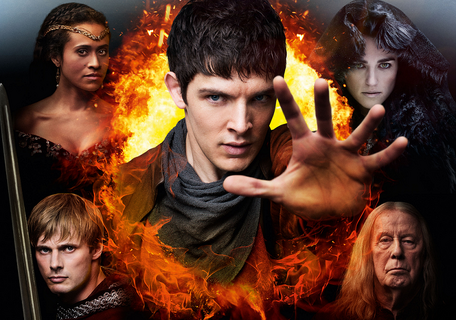 tv
1K
pages

10K
images

700
videos
Merlin Wiki is the number 1, THE BEST place to go to for information on the BBC's magical TV Series starring the young Merlin, King Arthur, the knights of the Round Table, Guinevere, Gaius, Morgana and more. Not only is…
View More Wikis
Community content is available under
CC-BY-SA
unless otherwise noted.