Create the page "11" on this wiki! See also the search results found.
About 40 results for "11"
Lucille:(Reading a book, hears rustle noise)???: Ne. Buck buck.

The Chaos Emeralds (カオスエメラルド Kaosu Emerarudo) are seven ancient relics of great power from the Sonic the Hedgehog video games. The Chaos Emeralds have mystical properties and abilities

"I am the Being of my flesh! -Josh Josh the Hedgehog (ジョシュ·ザ·ヘッジホッグ Joshu za Hejjihoggu) is an Ancient Hedgehog that became the second Ventilus

Soon... Red Miles: (Only usable with a surplus of power) Creates strange red roots of energy, which quickly destroys anything it touches.

Tabitha the Cat is the leader of the Freedom Fighters and is also Sonic's ex-girlfriend. Tabitha Tabitha reading the newspaper Tabitha again Tabitha in her school uniform when she was

11

Tabitha's

Lily: Mommy is akumatized! Lily: Daddy is akumatized too!

Lily: Mommy is akumatized! Lily: Daddy is akumatized too!

Sonic the Hedgehog (ソニック・ザ・ヘッジホッグ Sonikku za Hejjihoggu, born 23 June) is the titular main protagonist of the Sonic the Hedgehog series and Sega's mascot

Main Quote: "I'm may or may not be a Skunk, but I have a Heart of Gold" Patricia the Skunk is a Happy Witch who looks Beautiful with her Big Skunk Tail& rides on

3 years after the events of Sonic Unleashed, another werehog called Werehog Ash was attack by a monster called Mongar and Sonic must defeat him. Ever time people say anything intereasting, Werehog Ash starts seeing

(IDK let anybody do it) Sonic the Hedgehog

Cameron3326811 Frozen Scorpio

Princess Marshalia, better known by her nickname Marsha, is an original Adventure Time character who later left her show for good and began living in the world of Sonic X.

Shadow thought he has left the past behind him, but it still going on. And Mimi has left her home town to be with a mysterious woman name Elishia. Now Shadow must find Mimi and

My god, I hate you. HATE HATE HATE HATE HATE TO THE INFINITIVE POWER!!!!!!!!!!!!

Here are the Cutscenes from the Story Mode of SB100 vs Cami Universe Queen Aleena: (voice over) Queen Aleena here...After another plan foiled, Jack the Hedgehog& his friends had finally stoped Dr. EggPlankton's
Related Wiki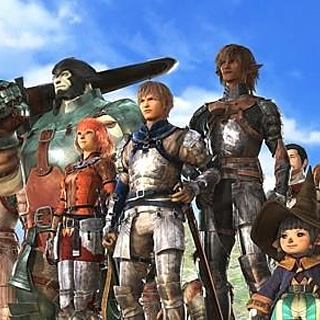 games
50K
pages

70K
images

2K
videos
Created in 2004, FFXIclopedia is the ultimate guide to Final Fantasy XI. With nearly 40,000 pages, you'll find a breadth of information covering quests, NPCs, creatures, weapons, armor, items, crafting, and much more.
View More Wikis
Community content is available under
CC-BY-SA
unless otherwise noted.