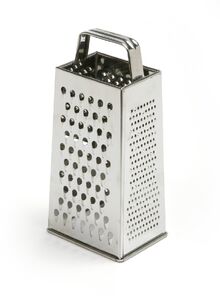 Characters
Darkest's Characters
Darkstorm the halfbreed
Edgar Frog the Cat
Allan Frog the Cat
Teniahk the Lioness Halfbreed
Tenel Tah
Aleena the humanhog
Darien the Hedgehog (Dark Jedi)
Camerons Characters
Vampires
Victor
Tom
Jessica (The New Girl)
Jenny
Star
Alex
Alicia
Hector
Nex
Desiree
Zachery (Head Vampire)
Canon Characters
Sonic the Hedgehog
Miles "Tails" Prower
Knuckles the Echidna
Shadow the Hedgehog
Jet the Hawk
Ixis Nagus
Wave the Swallow
Storm the Albatross
Part One: On Earth (Weasly College)
Teen Boy:Hey Nikki
Nikki: Hi.
cheese grater: hi
Teen Boy: You hear about the new girl?
Nikki: No.
Brook: Who's the new girl?
???:Hi
josh:i am flesh, feed me you
John:(Speechless)
Mia: Hi! I'm Mia! And these are my friends, Brook, Nikki and John!
Jessica: I am Jessica
Nikki: That's a pretty nice name.
Brook: Where are you from?
Jessica: Russia, it got a little hairy at home, sexual predators you know
Brook: Predators, huh?
John: .......................
Jessica: I am looking for John, I am his room mate
John: I'm John. John Gibson.
Jessica: Cool see ya roomie
(Nikki's Phone Rings)
Nikki:(Answers it) Nikki Roberts here.
Sonic: Hey honey
Nikki: Oh! Hi Sonic!
Sonic: You coming to Mobius fair or do you got class
Nikki: I better find out.
Sonic ok hon, Thrash and his Daughter Aleena will be coming love ya baby
Nikki: Love you too.
Thrash:(Teleports in Cradling 1 year old Aleena)
Wendy:(Came in) Um... Hey, who was that chick and why is she here in my school?
Brook: This is not your school and that's the new girl, Jessica.
Wendy: Well, she could at least put on some lipstick first.
Jessica:(Circles Thrash) (@ Wendy) This is Wesly colledge, Back in home land, I am popular girl
Wendy: Hmph!
Aleena:(Looks at Brook)
Brook:(To Aleena) Why are you looking at me?
Aleena:(Only 1 and Hugs Brook)
Thrash: I see my Humanhog Daughter is making friends
Tenel Tah:(Appears in a Japanese Schoolgirl look)
Brook: Uh.. Tenel, you're not in Japan.
Tenel Tah: So who cares, thats how I met my husband
Thrash: Guilty as Charged
Brook: T_T
Aleena:(Cuddles Brook, her hedgehog ears twich)
Nikki:(Goes to her teacher, then goes back to her friends) I spoke to my teacher if I would take a break from my studies and she said yes. So we can go to the Mobius Fair.
Brook: Yes!
John: Good.
Nikki: You coming, Wendy?
Wendy: No thanks. I would rather stay here and do my work. You four losers would go to that fair without me.
Nikki: Suit yourself.
Mia: We're going to the fair! We're going to the fair! We're going to the fair!
John: Do you wanna come, Jessica?
(Wendy was talking about Jessica)
(Jessica is Gonna diss Wendy now)
Jessica: Sure Johnny Boy, oh and Vendy zee only Lozer here iz you.
Wendy: What?!
Jessica:(Kisses John) See you there Johnny Boy
Brook: Whoa.... John, I think you got yourself a girlfriend.
Nikki: Lucky.
Sonic:(Appears and Glomps Nikki)
Nikki:(Giggles)
Brook: Speaking of Lucky.
Shadow:(Appears)
Brook: DAH!
Sonic: Ready Baby?
Nikki:(Nods)
Sonic:(Opens the rift) Hurry
Brook: Bye Wendy, have fun study. (Goes through the rift)
Nikki:(Goes through the rift)
John:(Grabs Jessica, goes through the rift)
Mia:(Goes through the rift)
Thrash and Aleena goes through)
At the Fair
Jet: Rams into Brook) Hey Watch where your....your....your
Brook: Ow... Sorry.
Jet:(Drools) your cute
Brook: Well I- (Gets confussed) Excuse me?
Jet:(Faints and blushing)
Brook: Hey guys! (Goes after her friends)
Aleena:(Claps)
John: What is it?
Brook: Some guy that I bump into was acting so weird and creeping me out.
Jessica: Vell vou got a lover
Brook: I hate myself.
Jessica:(Kisses John) John I vill get us some passes
???: Well it is you again
Brook: All right, who's there?
Edgar Frog: Your face
Alan Frog:(Snickers)
Brook: Uh.... Hi?
Jessica:John, you like comics?
John:(Shrugs)
Jessica:(Kisses)
Abby:(Reading a book)
Klonoa: Man Smash! (Hits Abby in the head)
Abby: OW!
(Hours Later)
Jessica:Zhat vas fun
John: Mm-hm.
Jessica:(Kisses)
Brook: Get room.
Jet: Hey
Brook: AH! (Hides behind Nikki) That's the guy!
Sonic: Hey Jet
Jet: Hey Sonic
Mia: You two know each other?
Sonic: Ever played Sonic Zero G and Sonic Free Riders?
Brook: (Looks at Sonic very confused)